Images and Videos of Google Drive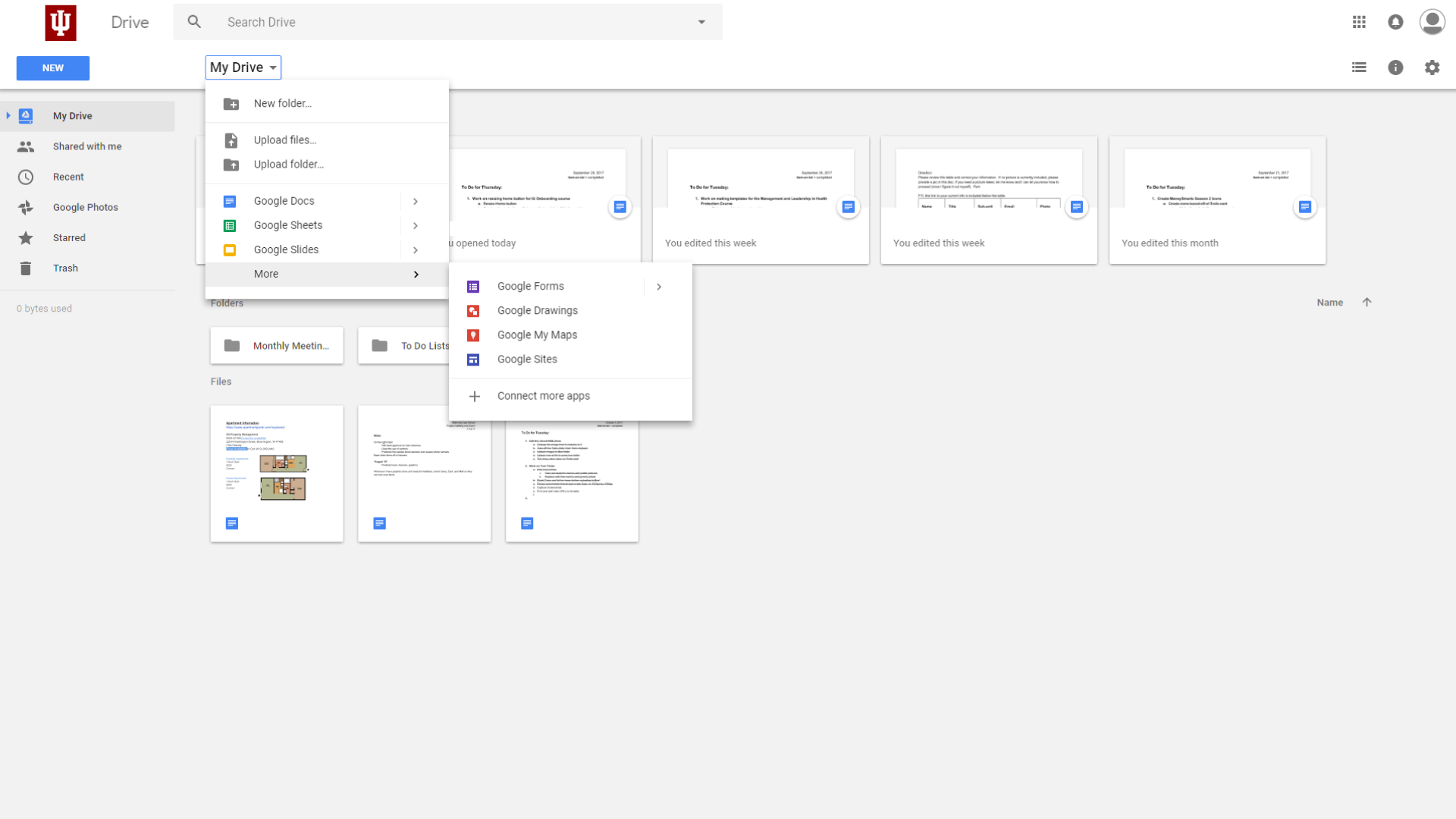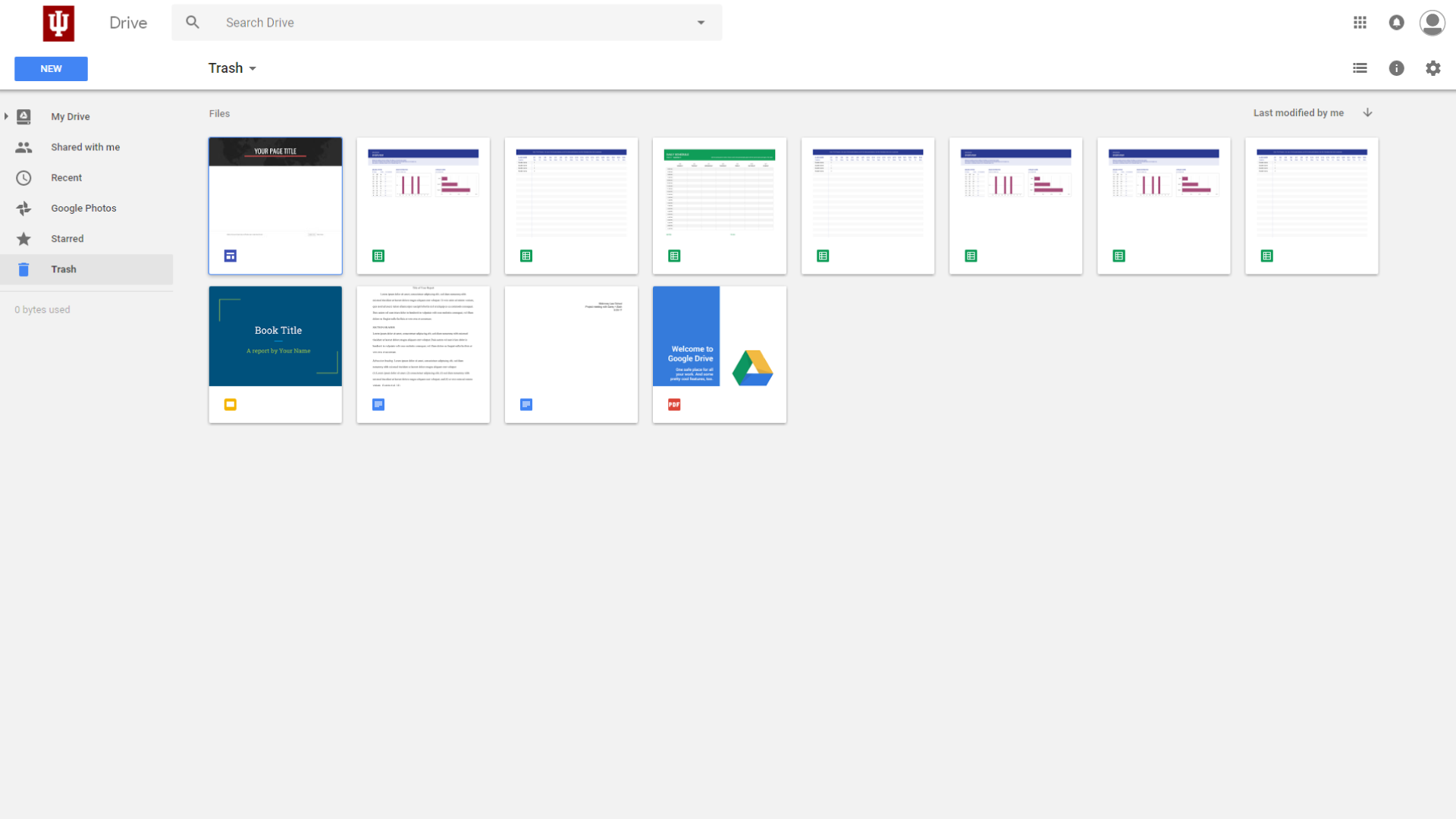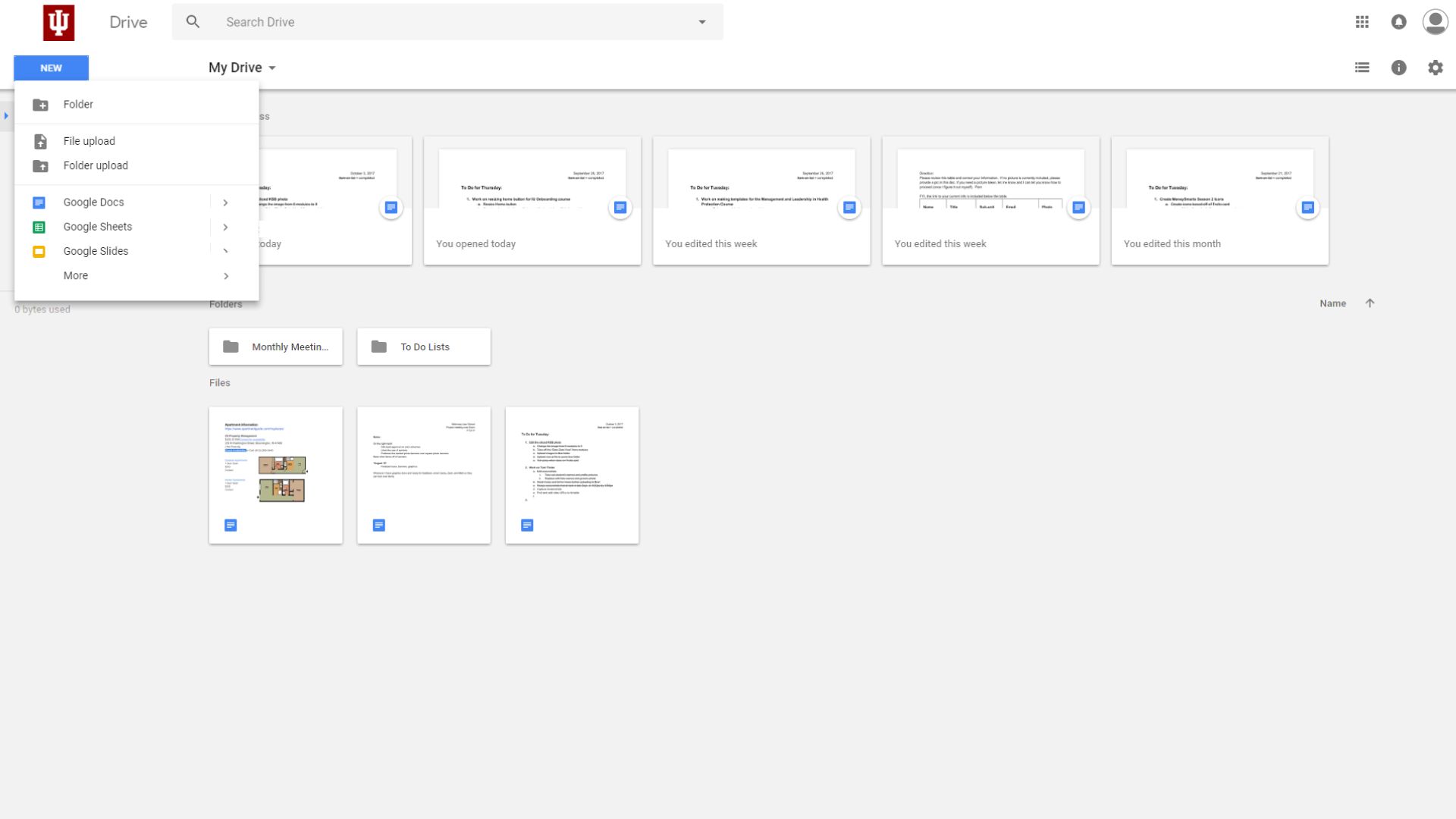 About this Tool
Google Drive is one of IU's cloud storage tools. Everyone at IU has access to Google Drive for storage and sharing. It is integrated into Canvas in a number of ways, including assignments, collaborations, and dropboxes. You can store, view, share, and edit many kinds of files (e.g., pdfs, Word docs, Excel spreadsheets, and Google Sites) using Google Drive, and Drive is available on just about any device.
Key Features for Teaching and Learning
Collaborate with anyone. Your Google at IU account can be used for sharing and collaboration with other users inside and outside of IU.
Take advantage of Canvas integration. Use your Google Drive account to create assignments and dropboxes within Canvas.
Access files on any device. Google Drive can be used on computers, tablets, and phones.
Teaching Stories using this Tool
Show all stories using Google Drive Show less
Categories
Similar tools
Availability
This tool is available for

Faculty

This tool is available for

Staff

This tool is available for

Students

This tool is available for

Guests
Available university-wide, across all campuses
Cost
Privacy, accessibility, and other information
Integrated into Canvas.

Available as an external tool in Assignments, in rich-text editor, and through Google Course Tools in Navigation.