Images and Videos of Google Forms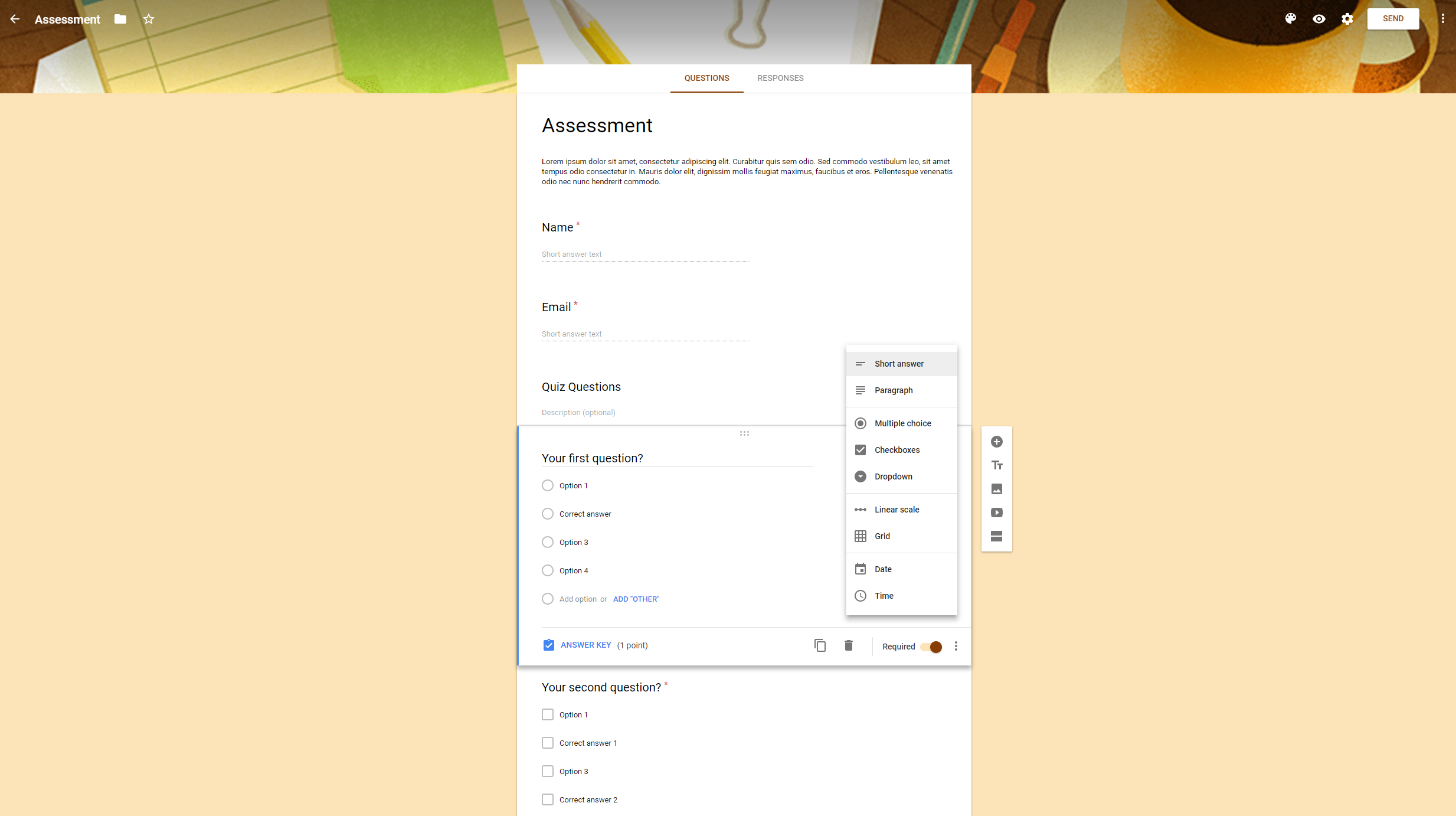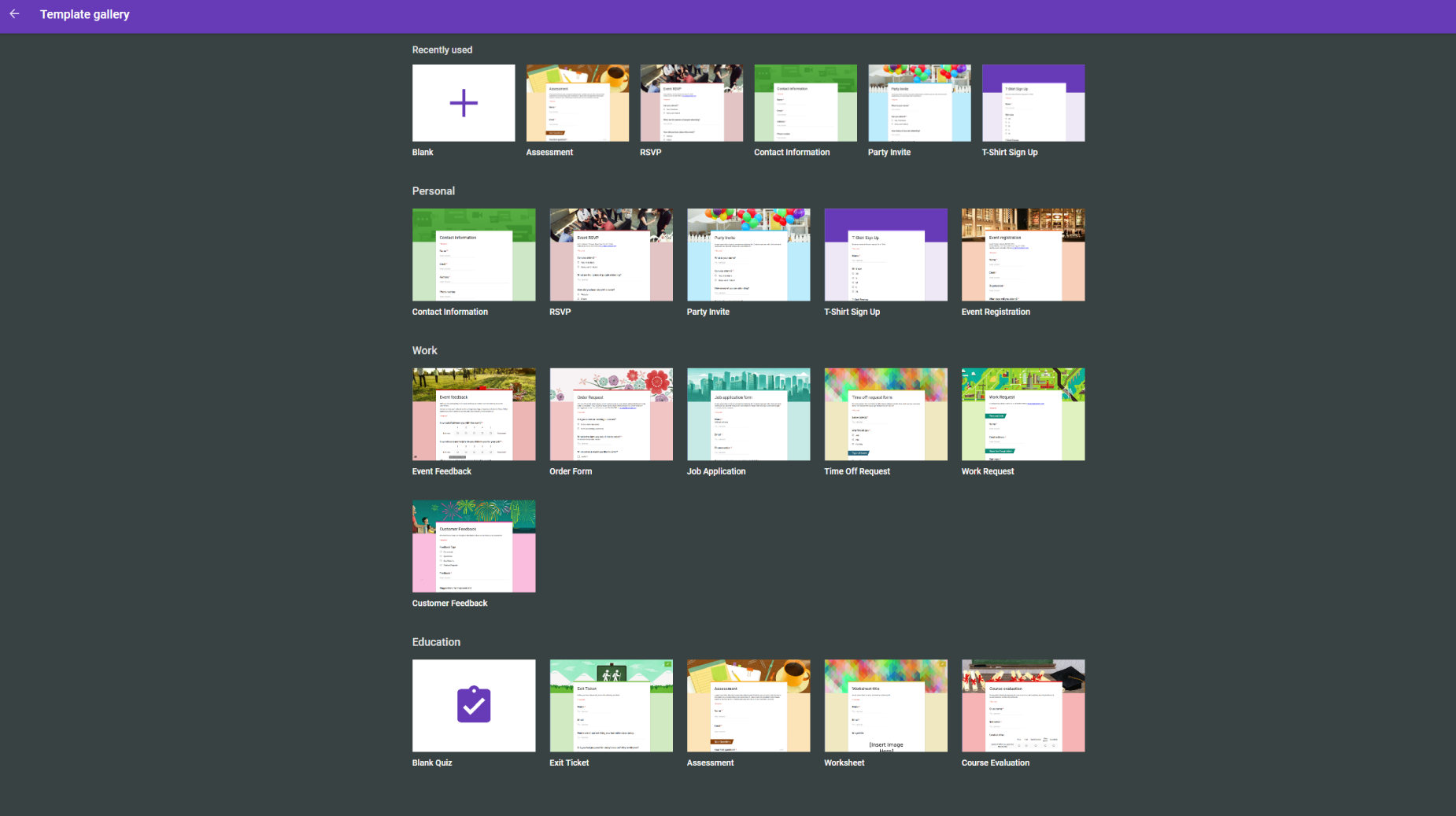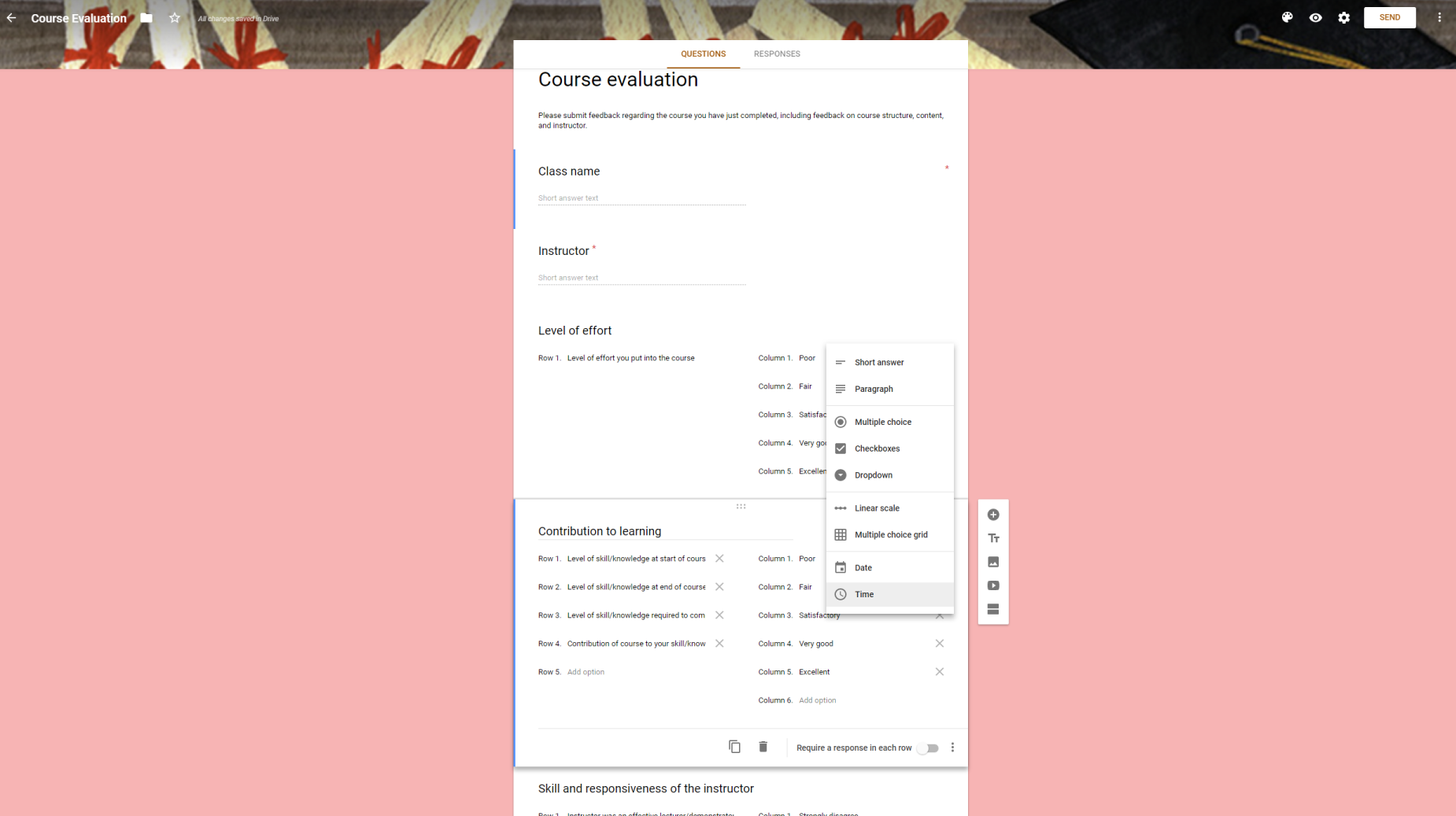 About this Tool
Google Forms let you and your students create surveys and gather information. Forms offers a variety of question types including multiple choice, checkbox, dropdown, short answer, linear scale, date, and time. Forms works on both desktop computers and mobile devices, so you and your students and can create and respond to surveys from anywhere.
Key Features for Teaching and Learning
Collaborate to create. With real-time collaboration, you can work with fellow instructors—or have students work in groups—to create forms.
Customize your surveys. You can add images and YouTube videos or use advanced features such as page branching and question skip logic.
Create and respond anywhere. Forms is available for both computers and mobile devices.
Analyze data. You can view charts and other analytics directly in Forms or you can access data in Google Sheets.
Teaching Stories using this Tool
Google-Doc Surveys for Teaching Hispanic Culture — Help students learn more about the Hispanic culture by utilizing Google Docs and Forms to promote a more ethno-relative perspective in students.
Communication Audit — Helps students learn about the communication habits they use in group work, and help them work through improving team dynamics and individual contributions to team processes.
Categories
Availability
This tool is available for

Faculty

This tool is available for

Staff

This tool is available for

Students

This tool is available for

Guests
Available university-wide, across all campuses
Cost
Privacy, accessibility, and other information
Integrated into Canvas.

Use Google Course Tools, available as an external tool in Navigation, to integrate Google Forms with Canvas.