Images and Videos of Kaltura Classroom Capture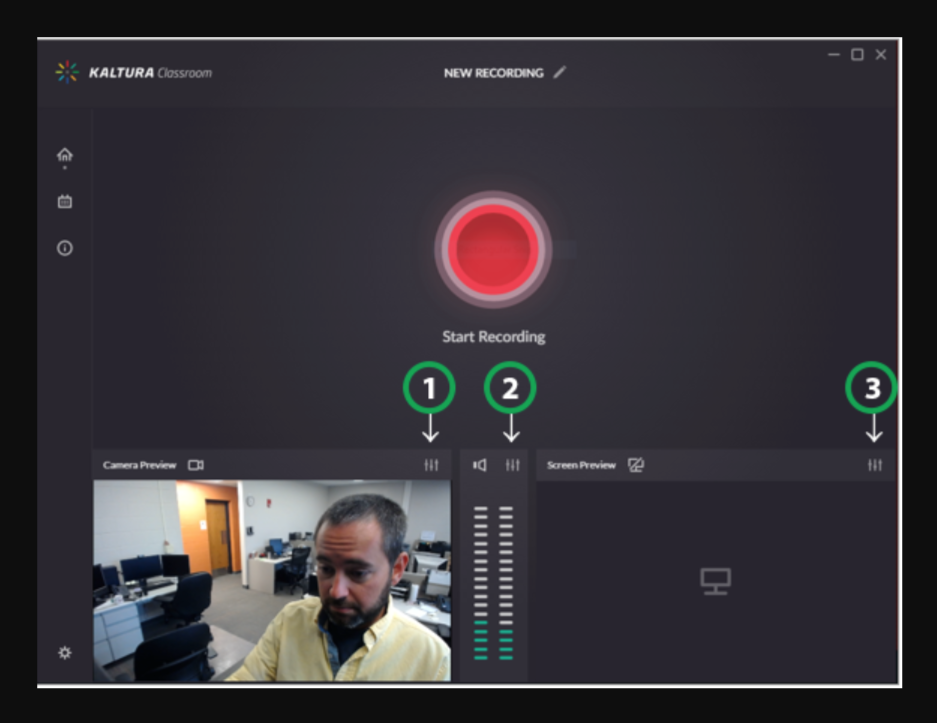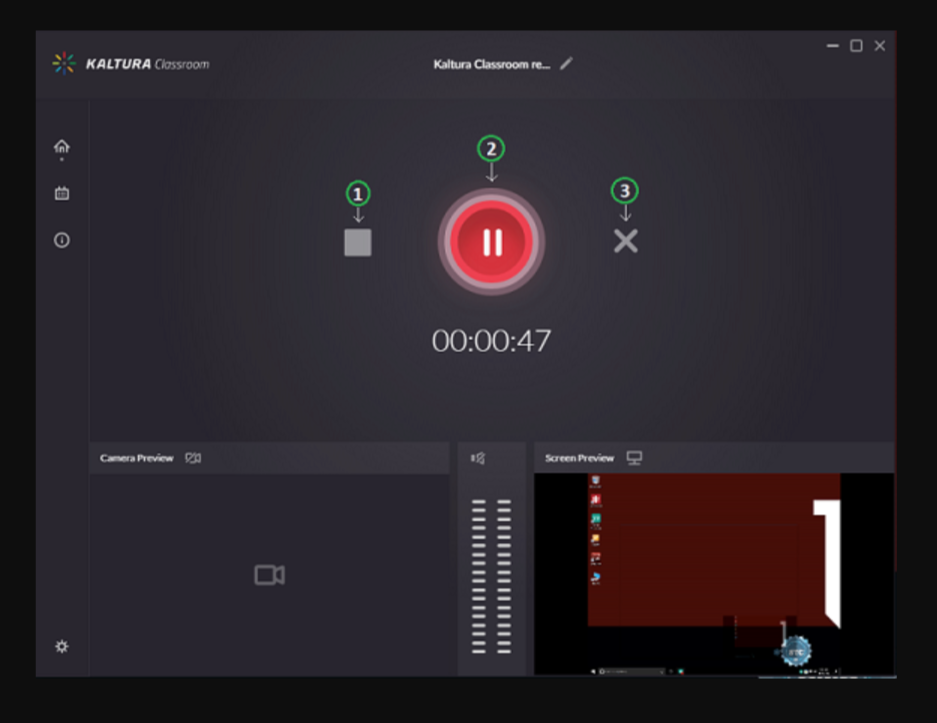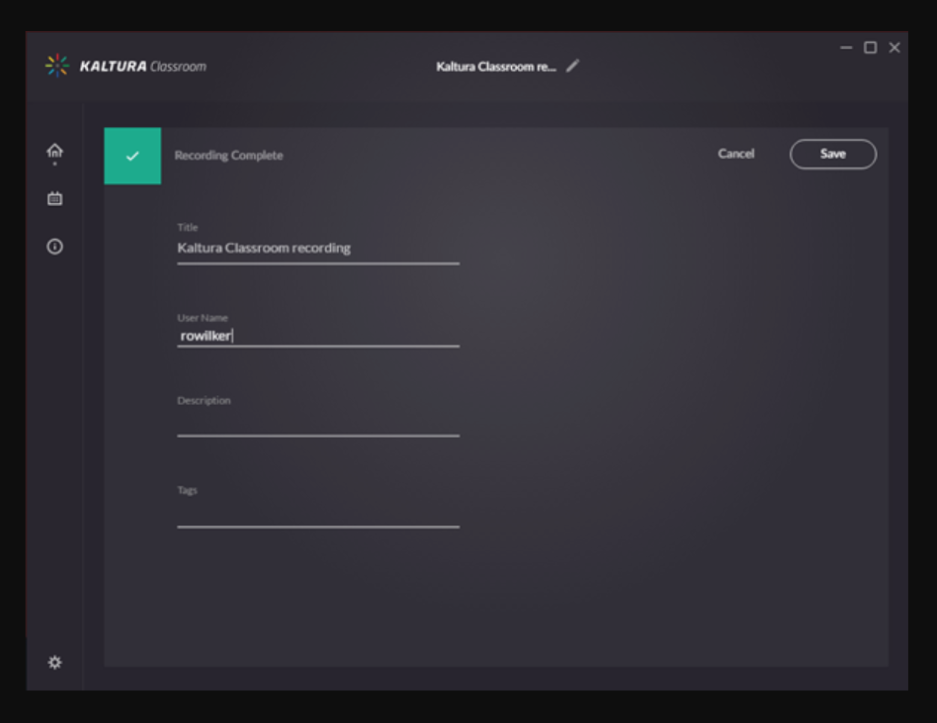 About this Tool
Kaltura Classroom Capture, also called Kaltura Lecture Capture, is a tool for recording your live class lectures. You can easily "capture" your class and then distribute the captured content to your students via Canvas. Kaltura Classroom Capture can record a variety of inputs from your classroom, and you can schedule your recording ahead. You can even use Kaltura REACH to caption your videos for accessibility.
Key Features for Teaching and Learning
Just hit record. Kaltura Classroom Capture is simple, streamlined, and allows you to effortlessly record cameras and capture screens, directly into your LMS, with just one click.
Distribute recorded lectures to students. Your recorded content will automatically upload to Kaltura, making it easy for you to access and distribute to students using Kaltura (Canvas Integration).
Choose what you record. Kaltura Classroom Captures lets you record a variety of inputs from your classroom, including camera, computer screen, and audio.
Record automatically or manually. You can schedule your recording ahead by filling out the Kaltura Request Form, or you can start a recording using the computer in your classroom.
Teaching Stories using this Tool
Journal Article Presentation in Groups   — Literature research and group presentations can help develop scientific literacy, problem solving and the ability to communicate scientific content to an audience.
Keywords
Categories
Availability
This tool is available for

Faculty

This tool is available for

Staff

This tool is available for

Students

This tool is not available for

Guests
Available university-wide, across all campuses
Cost
Privacy, accessibility, and other information