Images and Videos of VoiceThread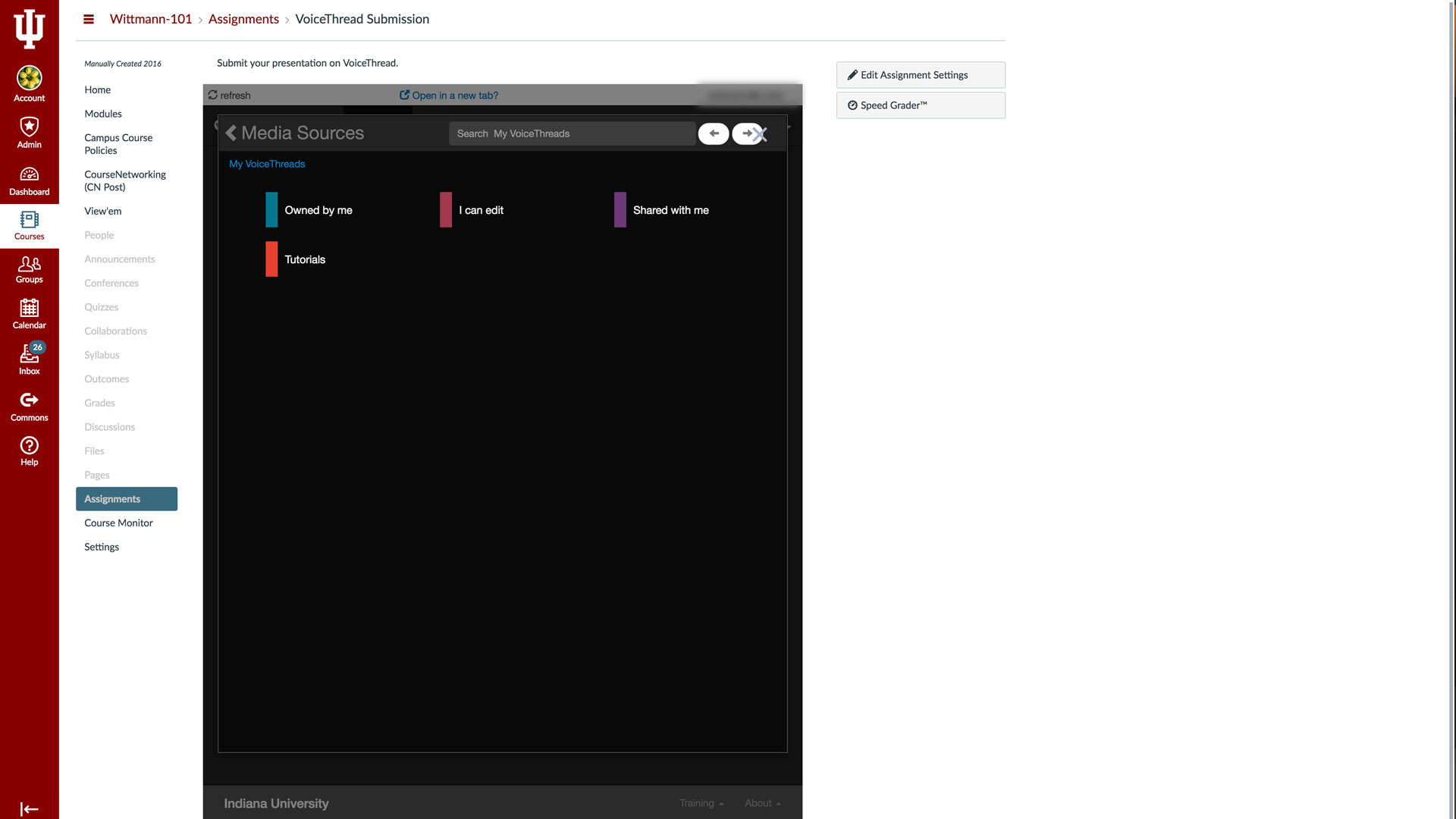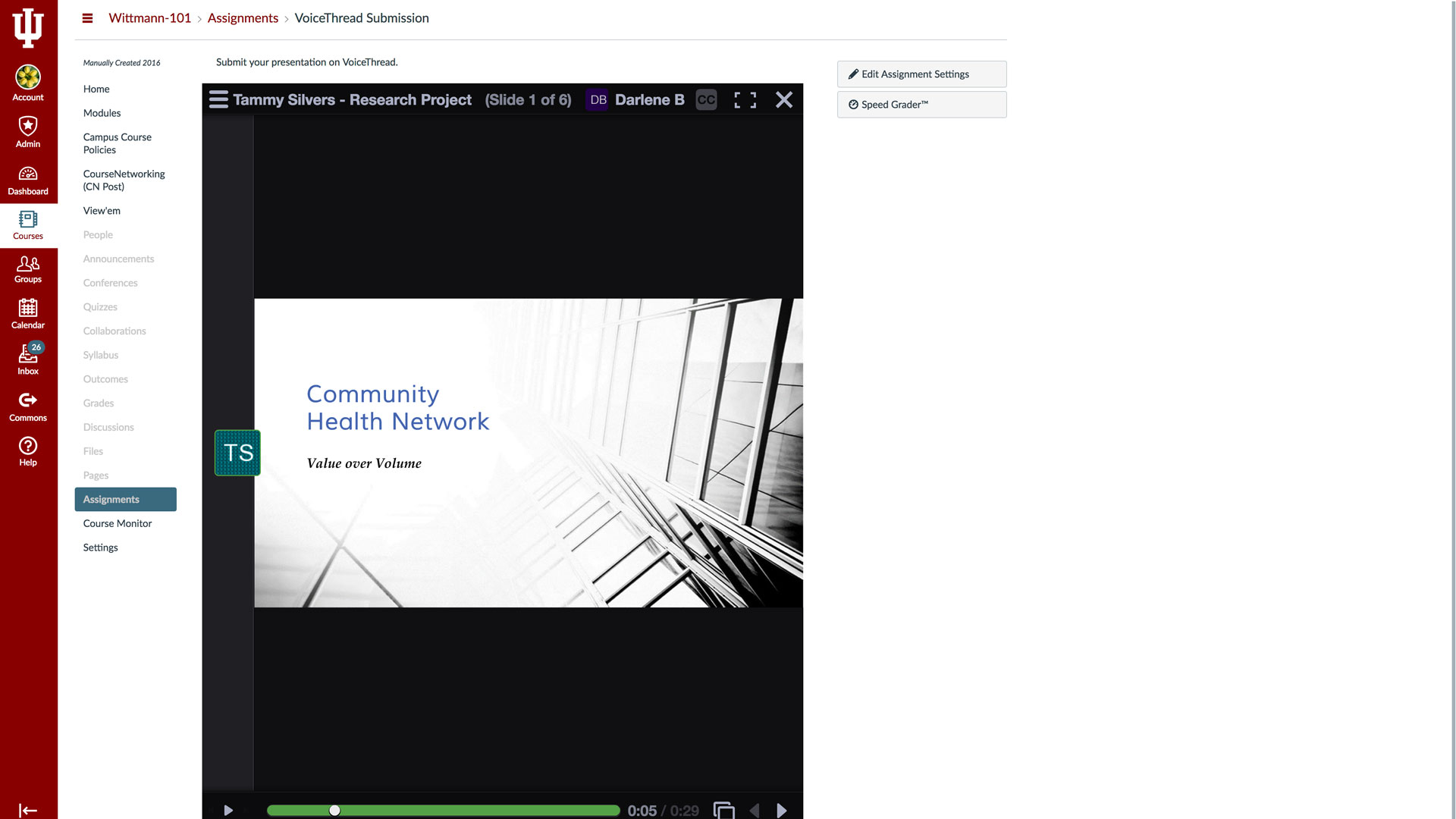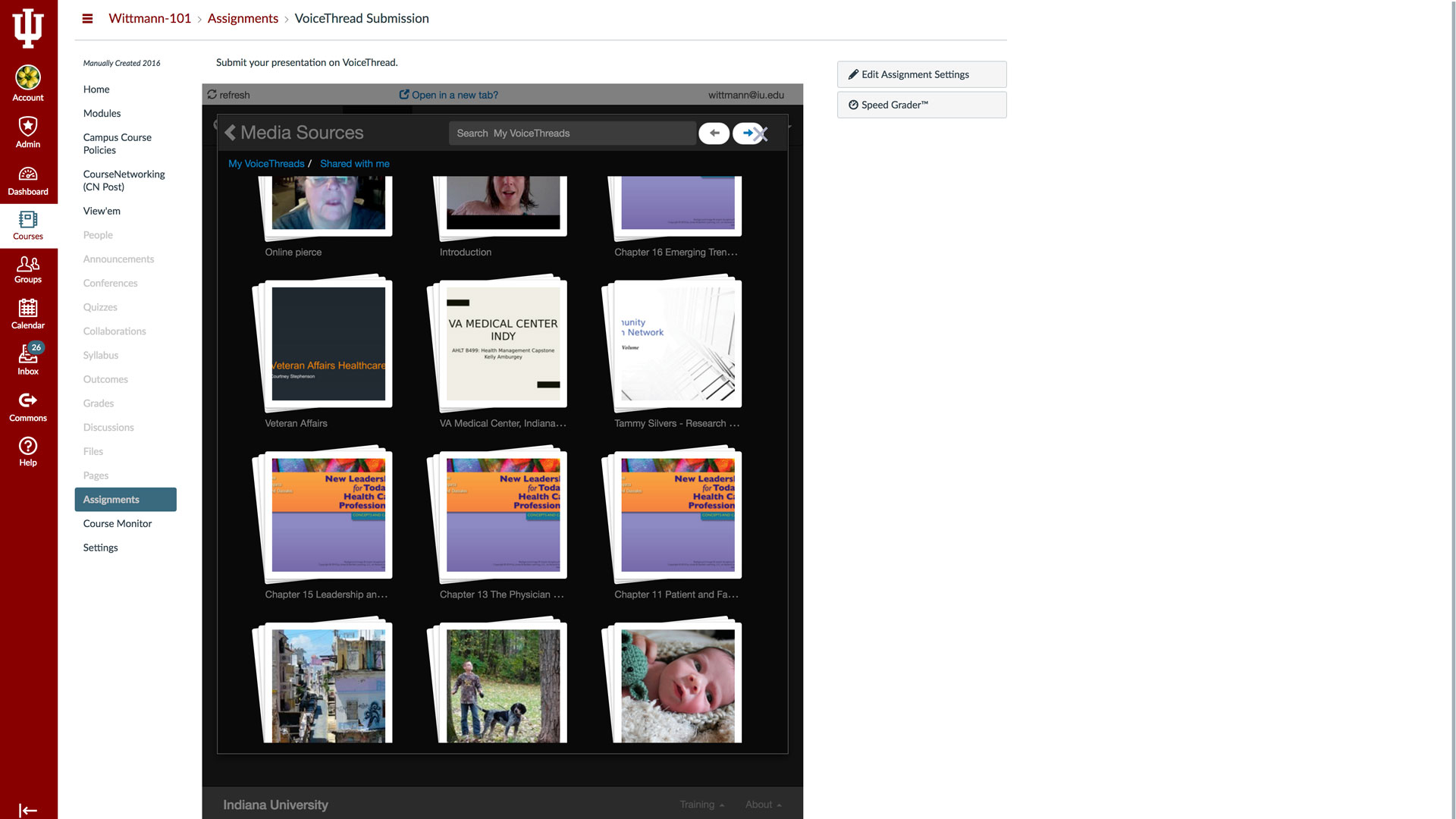 About this Tool
VoiceThread facilitates asynchronous, online discussion around any kind of media, including text, images, videos, and PowerPoint slides. Students and faculty can interact using text, audio, and video, so VoiceThread helps create community within your course. You can draw (or "doodle") on the screen as you talk about an image, text, or video. You can place comments at a point in a video to ask a question or provide feedback. You can use VoiceThread to upload PowerPoint slides, narrate them slide-by-slide, and invite students to discuss and ask questions as they work through your narrated lecture. You can also have students work on group presentations in VoiceThread.
Key Features for Teaching and Learning
Leverage VoiceThread's integration with Kaltura@IU. If you create or use videos that are stored in Kaltura, you can easily pull them into VoiceThread, along with their captions.
Caption your videos. All comments made using audio or video are closed captioned automatically in VoiceThread.
Create assignments integrated with Canvas. VoiceThread integrates with Canvas Assignments, allowing you to create several types of assignments in VoiceThread that link to the Canvas Gradebook.
Keywords
Categories
Similar tools
Availability
This tool is available for

Faculty

This tool is available for

Staff

This tool is available for

Students

This tool is not available for

Guests
Available university-wide, across all campuses
Cost
Privacy, accessibility, and other information
Integrated into Canvas.

Available in Navigation and as an external tool in Assignments and Modules.