Images and Videos of Canvas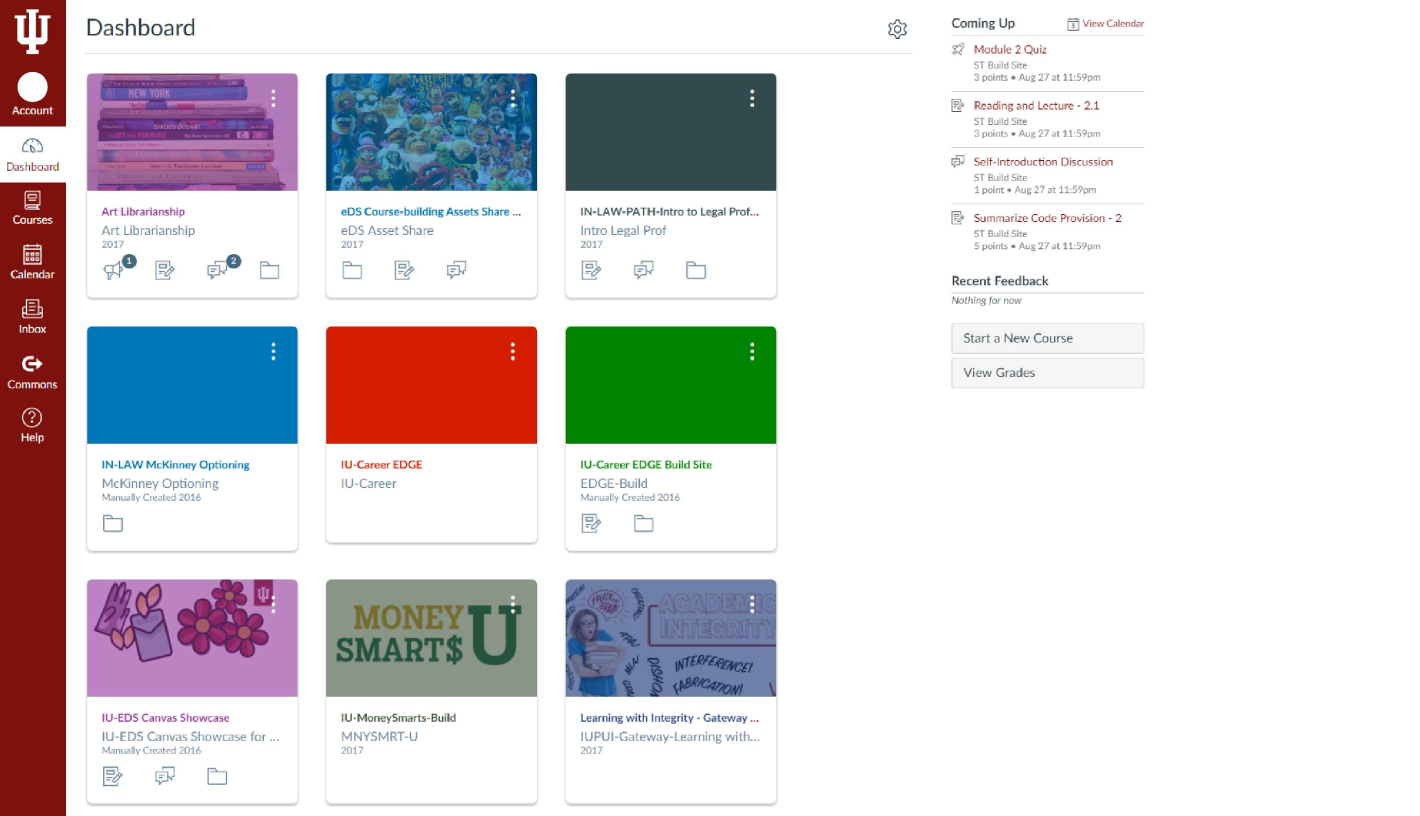 About this Tool
Developed by Instructure, Inc., Canvas is IU's learning management system (LMS). Canvas includes most of the standard tools found in open source and commercial management systems (Assignments, Discussions, Announcements, Quizzes, Syllabus, etc.) as well as enhanced tools and features that you can use for communication, collaboration, and assessment. Enhanced tools and features include real-time web conferencing, a multimedia recorder, a Google Docs integration, outcomes and rubrics, and course analytics.
Key Features for Teaching and Learning
Utilize IU's Learning Management System (LMS). Canvas is the primary LMS for Indiana University and the main tool for teaching courses.
Create your online course. Use tools such as Quizzes, Assignments, Pages, Discussions, and Modules to design and organize your whole course with ease.
Integrate outside tools. Canvas has a variety of tools and integrations with other programs such as Google, Kaltura, and VoiceThread. These tools enable diverse content without needing to leave your Canvas site.
Teaching Stories using this Tool
Show all stories using Canvas Show less
Keywords
Categories
Similar tools
Availability
This tool is available for

Faculty

This tool is available for

Staff

This tool is available for

Students

This tool is available for

Guests
Available university-wide, across all campuses
Cost
Privacy, accessibility, and other information